Momo is a type of steamed dumpling which is originate in Tibet(China) as Dumpling later on it has been spead out in South & East Asian region. Momo recipe brought to Nepal by Newari Marchant who use to go Tibet for trade. Initially Momos were use to prepare in yar meat at but after brought to nepal it start to serve in vegitarian for the vegitarian people.Now its very popular dishes in Nepal, Tibet, Darjeeling, sikkim, north-east, & Ladak.
There are many varities of momos but today we going to share you about one of the tasty, spicy & delicious Sadheko Momos recipe.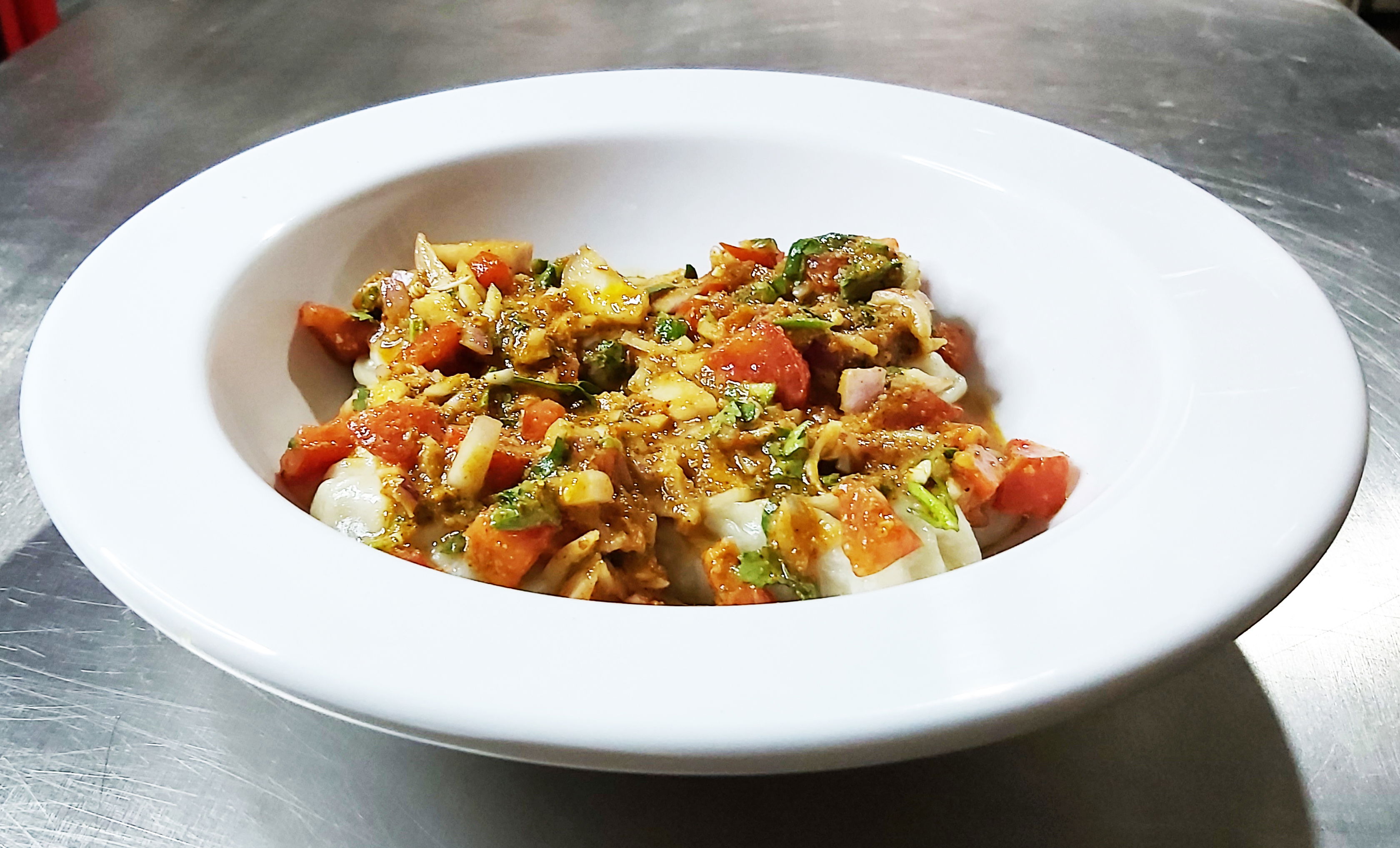 Sadheko Momos are very spicy & tasty form of momos or one of the popular varities of momo.Sadheko Momos are prepare with mixture of many ingredient which are onion, tomato, chilli flex, spices, momo sauch(achar), mustard oil,correndiar leaves, lemon juice & salt to taste.
The Process to prepare sadheko momos ,lets start first you have to prepare momos and steamed them and keep them on a bowl and add chopped onion & tomato, add spices such as chaat masala & roasted masala, chilli flex, mustard oil, chopped correndar leaves, lemon juice, momo achar(sauch) & salt . and mixed on the saparate mixing bowl or you can mixed all togater along with momos. nxow serve the Mixed Momos on the serving plate.
Lets Start with Recipe :